Say what?
Introducing the Hadza diet! This is now the latest health-boosting weight-loss diet that people can`t stop talking about it.
What is Hadza diet?
It is so called Hadza diet which is according to the Stanford University, is based on the eating habits of the Hadza tribe in Tanzania, Africa. There`s a group of researchers who went to study this tribe and discovered how diverse the gut ecosystem of the Hadza compared to our Western culture.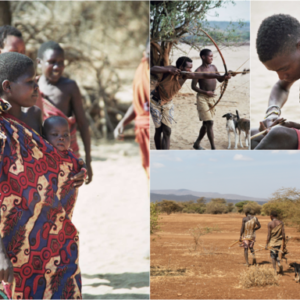 The researchers/scientists realized that there are trillions of bacteria living in our guts which has surprising effect on our weight. It turns out that lean folks have special types of bacteria that trigger healthy cravings, reduce calorie absorption, boost metabolism and more!
The idea in Hadza diet is to have as much variety in our microbiome (bacteria in gut) as we possibly can in order to establish a healthy gut profile. This in turn will have a protective effect in our body. Dysbiosis (or imbalance of gut bacteria) has been associated with conditions like inflammatory bowel disease.
So these Hadza tribe apparently is a group of people, according to these researchers, who has the ABSOLUTE best gut bacteria that they have ever seen! It looks like they have a weight-loss boosting bacteria, and we have a fattening kind!
What is in the Hadza diet?
So, how did the Hadza people, who hunt and gather on the Serengeti Plains of Tanzania, end up with bacteria we should all want? In large part because they eat enough fruit, root veggies, and seeds to reach a stunning>>>>
100 GRAMS OF FIBER PER DAY!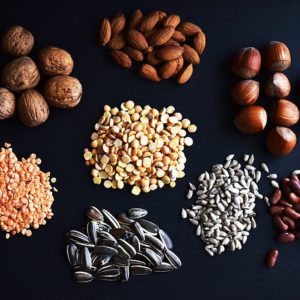 Of course, 100 grams is not realistic for most of us – yet the Hadza findings help explain why more practical fiber-packed approaches work so well.
Fiber creates a more diverse and healthy gut flora. So many people do not have enough fiber in their diets since we`re having so much processed food. Realistically, we cannot reach the same amount of fibers as the Hazda tribe – we might be hospitalized with abdominal pain. Because the gut flora of a regular Western person is very different from them.
An average woman currently gets 9-11 grams of fiber daily, and some women can go as high as 40 grams right away. Some guidelines encourage us to aim for 25-30 grams per day. The key is replacing a lot of the low-fiber foods you eat – especially added sugar and processed carbs – with fiber-rich options.
So why do you think fiber helps boost these bacteria to loose weight?
The fiber, which is any type of roughage from plants that our bodies cannot break down, acts as food for bacteria that have slimming benefits. By contrast, those fatty meats and processed carbs feed bacteria that spur weight gain. The more fiber you eat, the more good bacteria multiply and diversify, and the more benefits you will see.
Also, you probably already know that fiber helps fill our bellies for zero calories, so we eat less without even trying.
Another thing, fiber basically gets in the way as our bodies try to digest other food, sort of slowing down the whole process. This prevents blood sugar spikes and helps keep you feeling full a long time.
Another benefit of fiber is it also prevents some calories from being absorbed. So, by making the digestive system work harder, fiber boosts metabolism.
What do you eat in Hazda diet?
You can have varieties of fibers. There`s insoluble fiber in nuts, seeds, grains and the skins on fruits and vegetables. There is also the soluble fiber in oats, lentils, chickpeas, kidney beans and fruit flesh.
You can also try those resistant starch in food such as just-ripe bananas, rice, or potato that has been cooked then cooled.
You can also have prebiotic foods which act like fertilizer for probiotics or good gut bacteria. Great sources are artichoke, leek, onion, and fennel. You can also try supplements of the prebiotic fiber.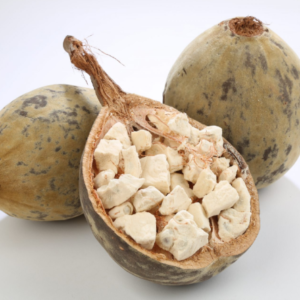 Try to eat Baobab or take it as a supplement. It is Hadza`s staple food which is a great source of fiber. You can find these in a powder form in some health food store. Aside from fiber, Baobab is packed with calcium, vitamin C, potassium, magnesium and zinc.
It is also well recommended that if you follow the Hadza diet, you should eat seasonally. According to the researchers, the Hadza`s diet vary with the season – so, there are corresponding changes in their gut health flora. I think it really makes sense to eat fruits and vegetables in season, because they are in their prime. So, you are really getting good quality rather than foods that have been stored for months in the refrigerators or processing places. It will also be easier on your digestion. Not to mention, that tweaking your diet every few months constantly introduces more food variety.
Are you ready to try the Hadza diet?
There are so many rich-in-fiber recipes out there but be sure when you are on this diet to sip at least one liter of water for every 10 grams of fiber consumed, since too much fiber and too little fluid can cause severe constipation. It is also recommended that some women need to slowly increase fiber intake by 5 grams or so every few days to avoid tummy discomfort. Just try to experiment to see what works for your body. You can also add any healthy beverages or extras you like, such as coffee, tea, herbs and spices. But of course always get a doctor`s okay to try any new plan.
My final thoughts about Hadza diet?
I know for sure that fiber has really a lot to offer in terms of our health. It helps us prevent heart disease, fiber keeps our blood sugar steady, and it even prevents colon cancer. But it is really good to know that according to the Hadza diet, fiber can totally helps transform your gut bacteria into super fat-burners! Which really sounds great!
As you boost your gut bacteria, it is easier to loose weight and at the same time make our body more healthy.
My Fiber Supplements Recommendations:
Nature's Bounty Fibre with Vitamin D3
I hope this article about Hadza diet is helpful for you. If you have any thoughts about this article, feel free to leave a comment:)